tis the peace and joy of such a moment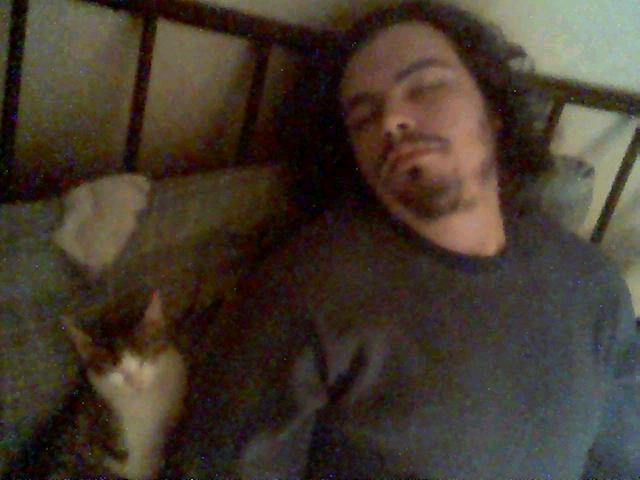 to only wish it to never end
Pink bunny,tis the dream of the fool
hey y'all itz me been awhile since
i been doin this,but fukit.
got outta the burger jockey bizzniss.
working as a trash removal technison.
or a porter in lamens terms.
The rain falls, the sirens go off. Does this sound go on forever?-Depression the bunny.
Today I was on bowlvision. If your a stoner at all I'm sure you can figure out what that might be. A straight edge on something called bowlvision, its just wrong somehow.
3faces
A mask,upon a mask,upon a mask.maybe for the public only,for myself only prehaps.
don't slip you just might miss some importance.
some truly deep thought within these ramblings
thats it and you know i mean it when i say im sorry
for what maybe just maybe i dont know.just take a moment
to smile again it will become so very simple.theres a place
i go that i know how to show whats on the inside.wake up will be said
wake up.but lo behold that great snooze button in the sky! i just would like those few other minutes to process my plan for today but how to go about it
i shall that another time another place.
going to hell again,this week bad clown is going with me.
some fresh comp art to bend your eyes upon.come on folks tell me what you think, is there anybody out there?well ill try to tidy up the place,but i blame it all on t.v. and expensive drugs.hahaha...im waiting for the end the sweet and insignificant end.may it come soon and take me someplace else.but i write this with my love for xdepresssionx.
my muse and love

the world needa another folk singer,like i need another hole in my head
screwy aint it?
brought forth acording to the shifts within life,
it is better to dream of what may be.
brought forth for you to wander amongst what you want it to be
hold fast it endlessly awaits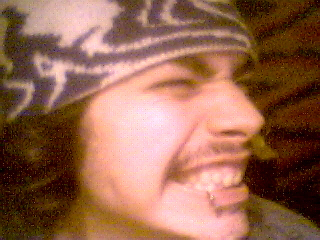 the hat in this picture now belongs to me, cause I never take care of myself when its cold. Heehee.
depression
just in case:this is for
the people that want to know me
those whom may remember me
this is not empty space.thats my sleep
a foundation of nobody else in this world.
something me and my brain agreed upon doing.
im just batty just batty for you...